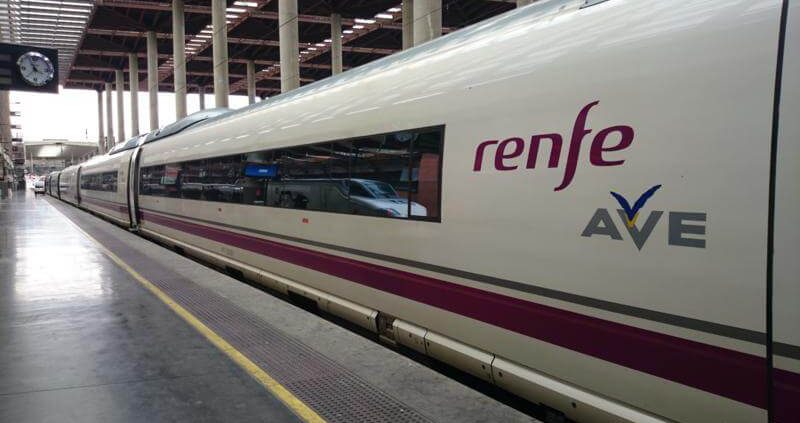 Award for parking canopies in the new railway station in Elche | ET Europa
The Europa Prefabri Group won the award for parking canopies in Elche TGV, where a new railway station is being built.
This project contains an instalation of 143 places, divided in 5 groups.
Parking canopies. Technical features:
Foot pillar of sheet
Beam arm for sheet
Galvanizad straps
Cover made of trapezoidal prelacquered sheet of 5 metres
Corbels (pillar + arm) printed and painted with a color to be chosen
Distance of some axis 5, 6,6 , 7,5 metres
Here followed are the several solutions we can offer for parking canopies:
Textile roof: innovative textile architecture for multiple uses with modern designs:

The guarantee a perfect aesthetic harmony with security and materials quality.
They are modular structures that can adapt to the spaces geometrics.
Its versatility goes further the usability as parking canopies for cars, as they can also be used as terraces and gardens for shadow areas.
Europa model: it has a box-beam structure, made with galvanized steel profiles.

It's an aesthetic canopy, affordable on its simple or double versions.
It has a galvanized or pre-lacquered roof which color can be chosen by the customer.
Maximum security and quality material.
Panel roof: the galvanized roof sheet can be replaced by isolating sandwich panel in order to offer a better thermal and acoustic isolation.
This solution is available in all the parking canopy models.
Different panel options: polyurethane, polystyrene and Rockwool.
IPE Model: detachable parking canopy made with rolled steel beams IPE type:

Maximum solidity in order to resist wind and snow overloads.
Different versions depending on the type of beams used.
Galvanized or pre-lacquered roof, color chosen by the customer.
Hot galvanized structure upon request.
Among our parking canopy projects we highlight:
Design, transportation and assembly of parking canopies for Ourgla's train station parking, in Algeria, where we covered 161 parking spaces in 8 groups for standard cars, 12 parking spaces for special cars for people with reduced mobility and 20 spaces for motorcycles.
Design, assembly and transportation of parking canopies for AENA, at Málaga's Airport, with 90 park spaces for cars model "OLA", with a wave shaped roof. The distribution was of 2 simple modules, the first for 59 spaces and the second for 31 spaces. The assembly of 3 special parking shades to cover the entrance and exit barriers of the parking, as well as another special canopy to cover the ATM.
Design, transport and assembly of parking canopies for E. Lecrec supermarkets, at Norbonne, France. These parking canopies were completely hot galvanized, specially designed with an special height for cars with a roof rack and caravans.
Design, transport and assembly of parking canopies for Madrid Barajas Airport: 1.300 parking spaces, on which previously the dissembling was performed for more than 1.200 spaces and also the cleaning of the area. Works developed in 4 phases, where the textile roofs where installed, the parking canopies for a VIP parking, a pedestrian crossing.
All the materials can be easily disassembled and assembled. The outcome is an aesthetic and functional parking canopy.
https://www.europa-prefabri.com/wp-content/uploads/adjudicacion-marquesinas-de-aparcamiento-en-el-ave-de-elche.jpg
600
800
admin
https://www.europa-prefabri.com/wp-content/uploads/EuropaPrefabri-Logo.jpg
admin
2017-03-31 15:42:28
2018-03-28 16:42:47
Award for parking canopies in the new railway station in Elche | ET Europa