The group EUROPA PREFABRI is a leading Spanish company in the innovative sector of the prefabricated construction industry. We have been offering a complete service to companies in several sectors for 30 years.
We own two production plants, besides our office headquarters in Madrid and local offices in Valencia, Malaga, Zaragoza and Alicante.
PREFABRI S.L offers to our clients (including companies as well as individuals) different products for sale or to be rented.  We are specialising in design, manufacture and installation of modular buildings for multiple uses.
ESTRUCTURAS TUBULARES EUROPA SL is specialised in design, manufacture and installation of parking shelters and other similar structures, prefabricated constructions and urban street furniture. For more information visit the following website: www.et-europa.com
PREFABRI STEEL SL specialises in complex building construction applying various industrial construction systems. They also design the building plans for clients and proceed to the final assembly if approved by them.  They work at the global scale and offer their services to national and international clients. For more information visit the following website: www.prefabri-steel.com
Design and manufacturing processes are controlled and monitored to ensure the continued customer satisfaction. All our productive processes are certified with the International Quality Standard ISO 9001. We also have an integrated environmental management system certified with ISO 14001.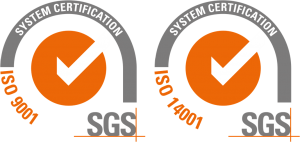 Through our export department the company accounts several distributors and agents worldwide that are enabling us to install our modular buildings all around the world. We operate in more than 20 countries and we continue expanding and looking for  new markets.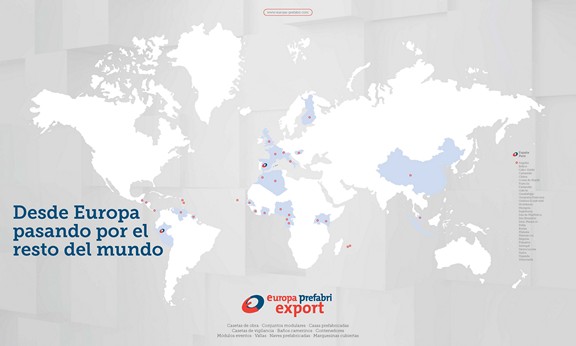 United Nations Global Compact – We incorporate 10 principles to the United Nations Global Compact in our business both in Spain and in our deals around the world.
AECIS – Asociación Española de Construcción Industrializada y Sostenibilidad
Spanish industrialized construction and sustainability asotiation (AECIS)
AEFAM – Asociación Española de Fabricantes y Arrendadores de Construcciones Prefabricadas Modulares – Socio fundador
Founding partner of the Spanish modular prefabricated buildings manufacturer and rental asociation (AEFAM)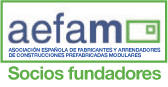 AESPE – Asociación Española de Alquiladores de Sanitarios Portátiles Ecológicos – Socio funadador
Founding partner of the Spanish ecological portable toilet renter asociation (AESPE)