What are the prefabricated detachable warehouses?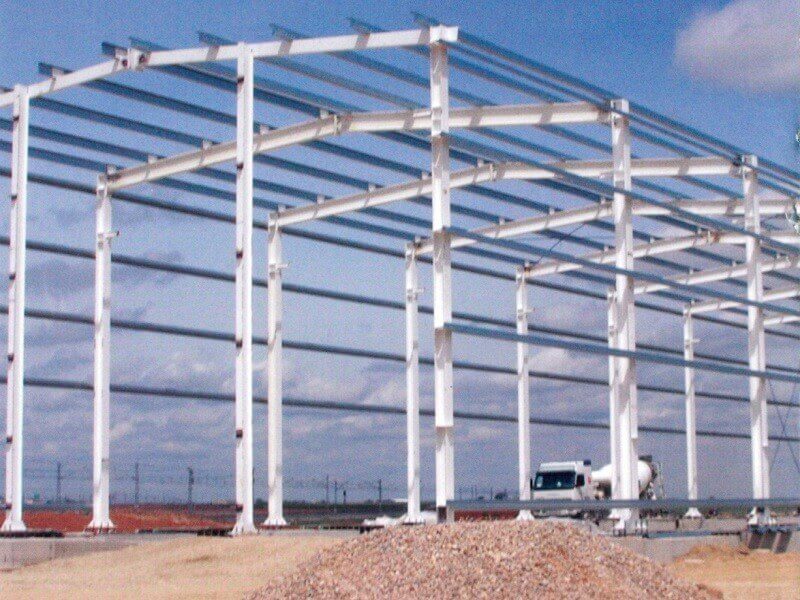 It is a completely detachable industrial unit, composed by a prefabricated modular metallic structure. The roofing and facades are incorporated to this structure. These can be perfectly adapted to the needs of the customer, as it's a really versatile construction.
What is a prefabricated foldable warehouse?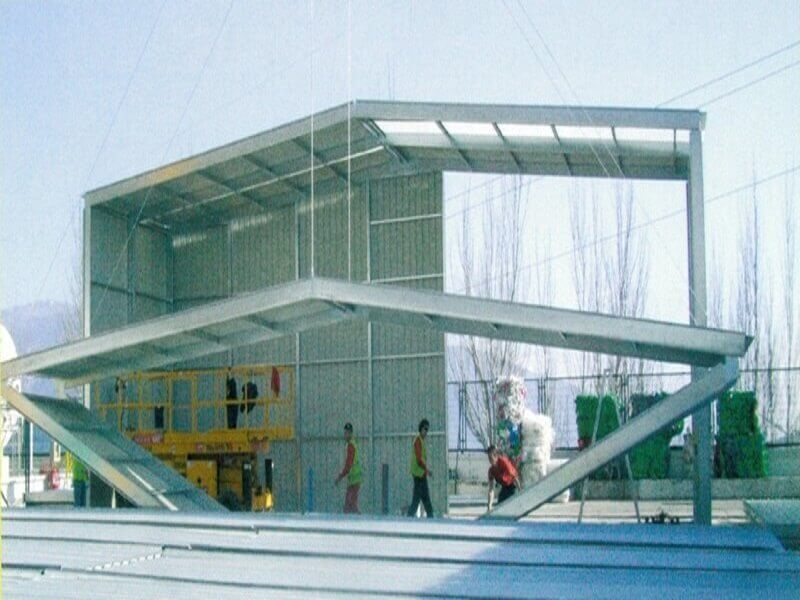 It is a modular industrial unit that can be easily detachable and modified.
It is composed by the union of independent modules. The structure of these modules is made by cold laminated galvanized profiles that compose porticos.  Besides, the whole warehouse has its both open sides closed through gables.
The secret of the foldable warehouse is its foldable metallic structure, perfectly detachable and easy to re-assemble. It can be easily relocated.
Transportation and assembly of the prefabricated warehouses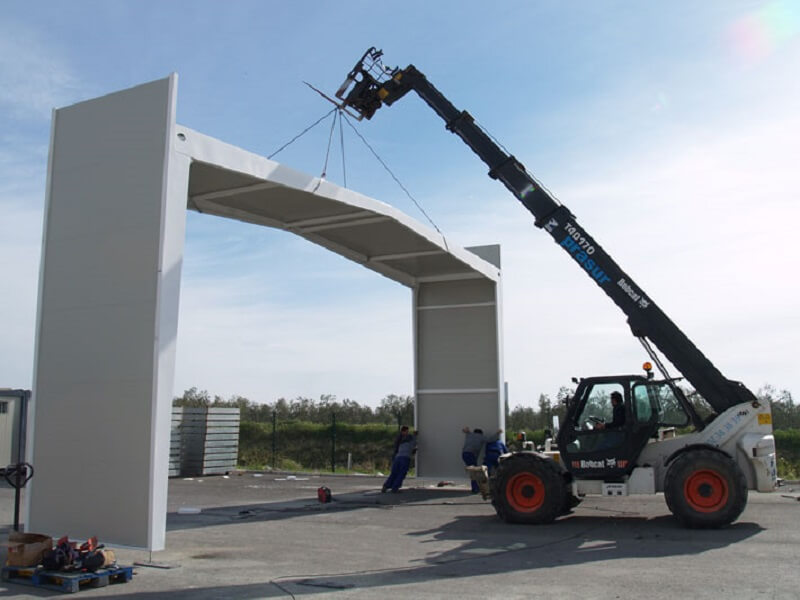 The structures are totally detachable. This way, they can be transported in sea containers or trucks using a minimal space. The assembly at the delivery place is fast and easy, even if all the materials are provided disassembled. For the assembly, it is indispensable to use a crane and we also highly recommend to use a lifting platform.