Europa Prefabri Group contributed to the final of the King's Cup 2017 by supplying prefabricated modules for the fanzone of the FC Barcelona located in Matadero, one of the biggest cultural space in Madrid.
Prefabricated modules for the fanzone of the King's Cup 2017 final : technical features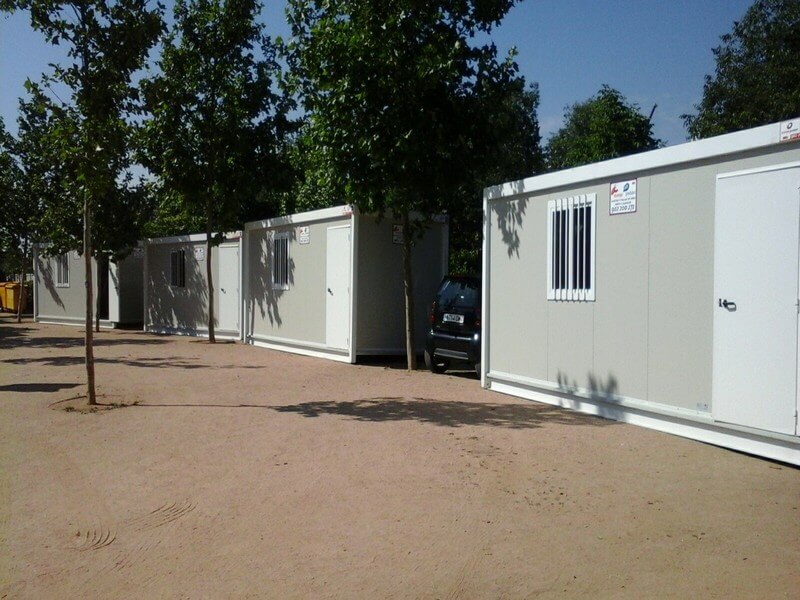 Prefabricated diaphanous modules of around 6 x 2,40m from our ANA 6000 model:
with thermal isolation
windows with two blinds
electrical instalation for different use and lighting
with air conditionning
Prefabricated modules with toilets and office of around 6 x 2,40m of our C-2 model:
with thermal isolation
windows with two blinds
electric instalation for different use and lighting
with air conditionning
sink and WC
Container of 6 x 2,43m with thermal isolation of our model LC20
Sport events : our other projects
The special division Europa Prefabri Events aimed at responding to the specific needs of our clients by facilitating the organization of any type of shows, parties or celebrations.
We have a very experienced professional team in this sector in order to bring you the best solutions for your events, from designing to tailor-made manufacturing, with transport, assembly and installation, including maintenance and cleaning services.
We offer for rent and sale portable toilets, changing rooms and luxury sanitaries, prefabricated modules for many applications, containers, fences and closures… and any other element you may need to celebrate your event.
Master Mutua Madrid Open de tenis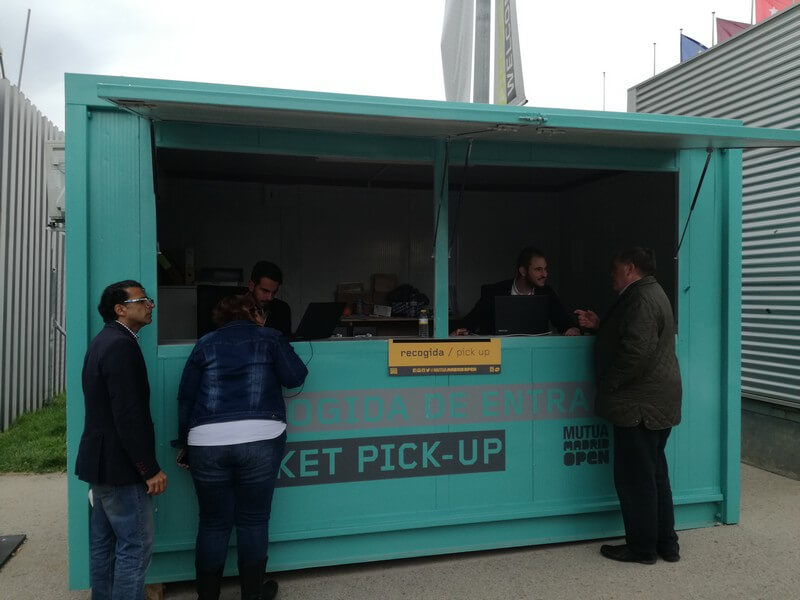 The Master Mutua Madrid Tennis Open is celebrating its 16th edition and, for the fourth consecutive year, the organizers of the event with RTVE have decided to trust Europa Prefabri Group to supply many prefabricated modules that are essential for this important event that will take place in Madrid very soon.
The modules for ticket sales as RTVE stands, and also kiosk modules were supplied by our company
If you want to know more, you can see our articles there Master Mutua Open Madrid de 2017 and 2016.
Finals of the Champions League 2009/2010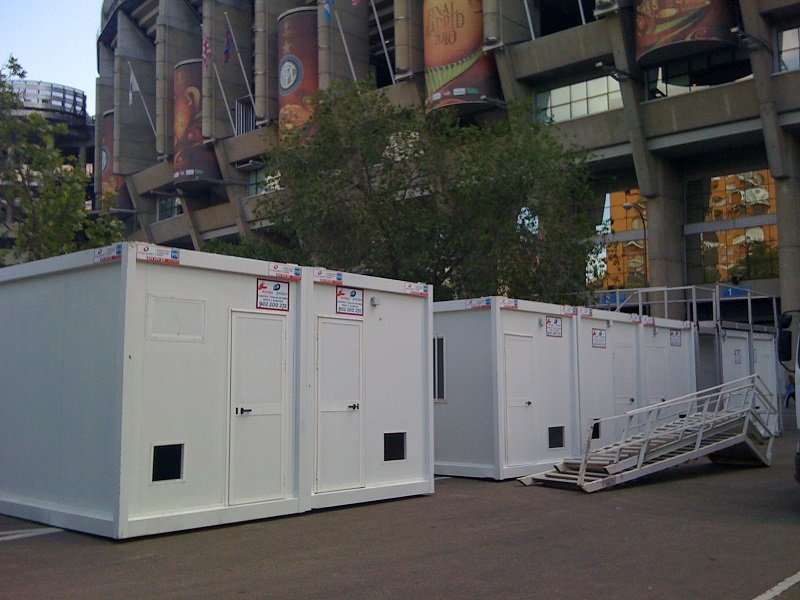 The organizers of the final of the Champions in 2009/2010 in Madrid, who faced the Inter de Milan and the Bayern de Munich, needed our services to supply prefabricated modules.
Open de Andalucía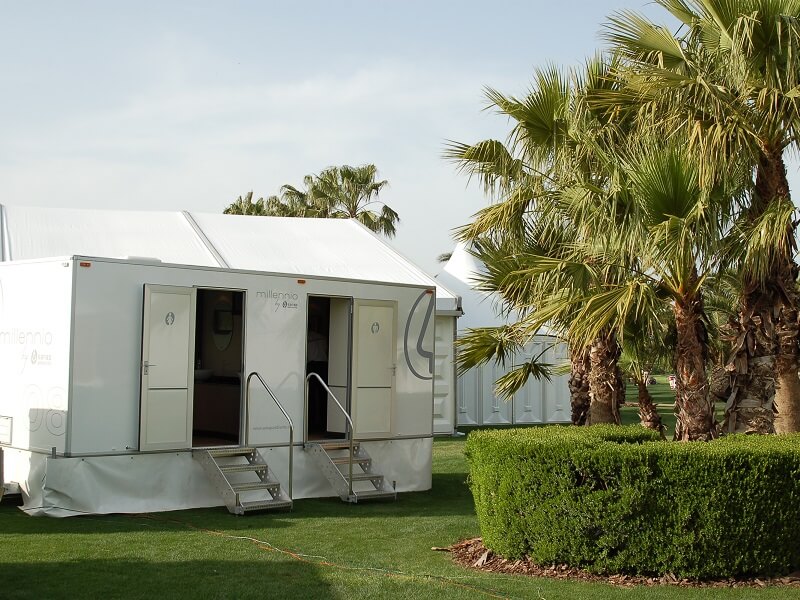 During the celebration of the Open of Andalusia in 2009, we supplied standard toilets and luxirious ones.
Advertising Campaing Toro Rosso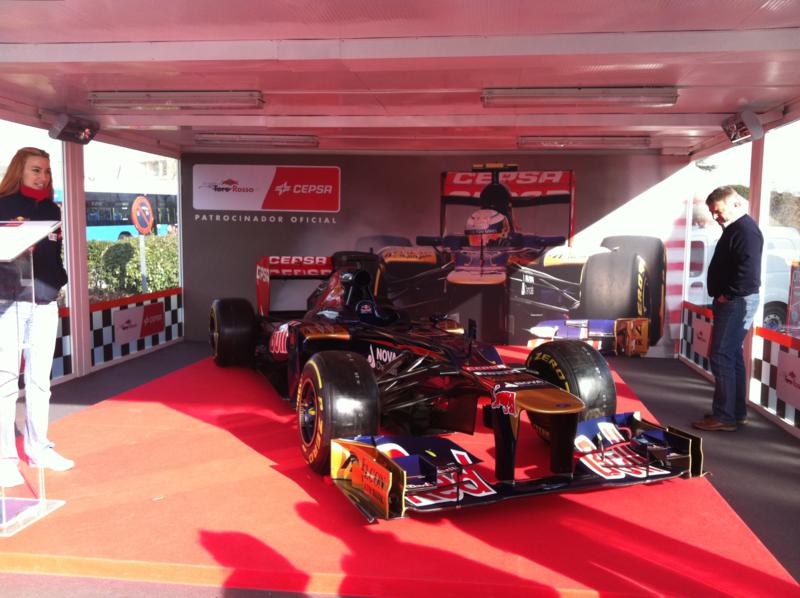 We have manufactured and installed in a service station close to Madrid a special glazed modular unit made with several modules for an important advertising agency as a base for promoting sponsors of the F1 Toro Rosso stable.
Prefabri was chosen for the supply and assembly of the fanzone for the King's Cup Football final 2017. This is an important event. Thanks to all the organizers and especially to the confidence of the FC Barcelona.
https://www.europa-prefabri.com/wp-content/uploads/Modulos-prefabricados-para-el-fanzone-de-la-final-de-la-Copa-del-Rey-2017-01.jpg
600
800
admin
https://www.europa-prefabri.com/wp-content/uploads/EuropaPrefabri-Logo.jpg
admin
2018-03-28 13:27:40
Prefabricated modules for the fanzone for the King's Cup 2017 final of the FC Barcelona